Many options, including color-matched fiber to Ford exterior colors, to give your interior a one-off aesthetic!
Credentials -
We've been making CF parts including steering wheel mods for over 20 years. this includes several years providing Tesla Motors with accessory trim in wood & carbon fiber.

Materials-
Hexel

carbon fiber – the same fiber we used to produce parts for Tesla Motors. A perfect match to the Ford CF.

Pro-Set epoxy
system - official epoxy used in the construction of 'American Magic' racing yacht, for the America's Cup 2021


BASF

finishing system – used throughout the industry by luxe manufacturers


Leather - Bentley/Rolls replacement leather or Alcantara.

The aftermarket industry is flooded with products from poser suppliers and distributors offering cheaply made items of questionable design. This is your coachbuilt alternative.
All of our products are made at our Los Angeles facility.
We welcome enthusiasts who want the best for their Raptors or other vehicles.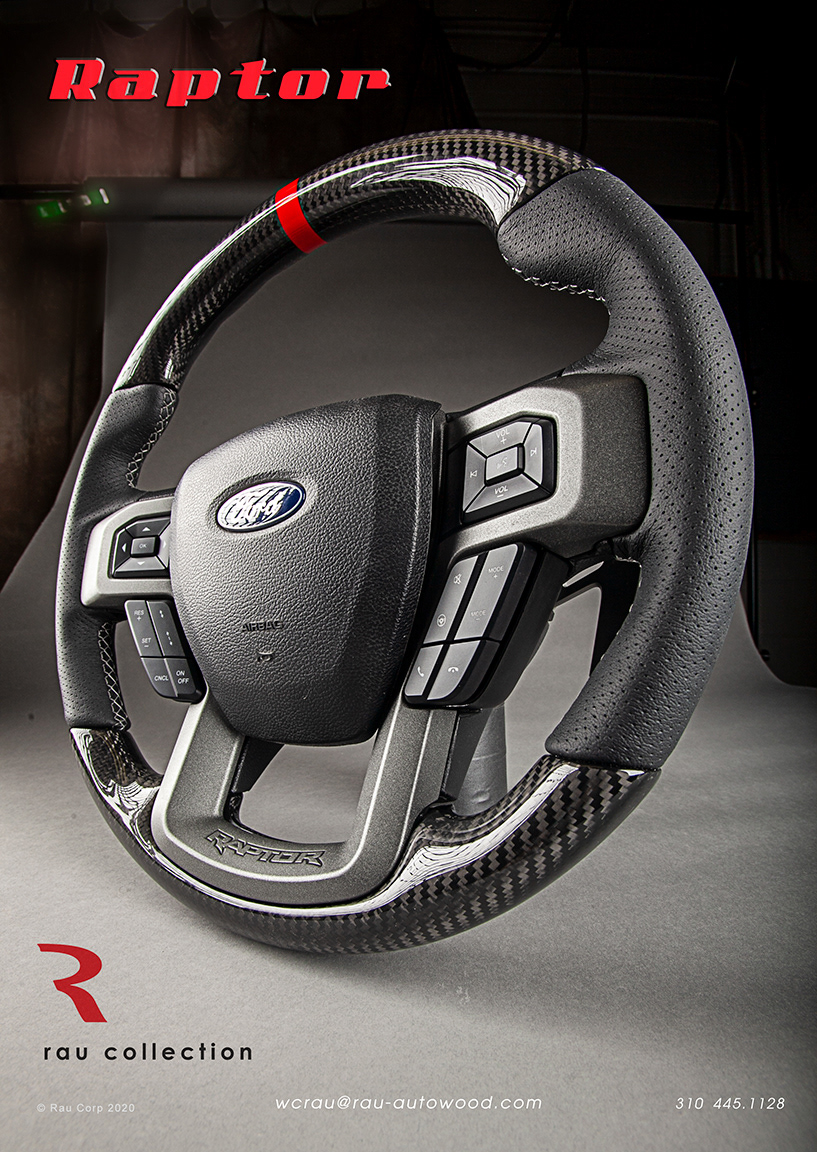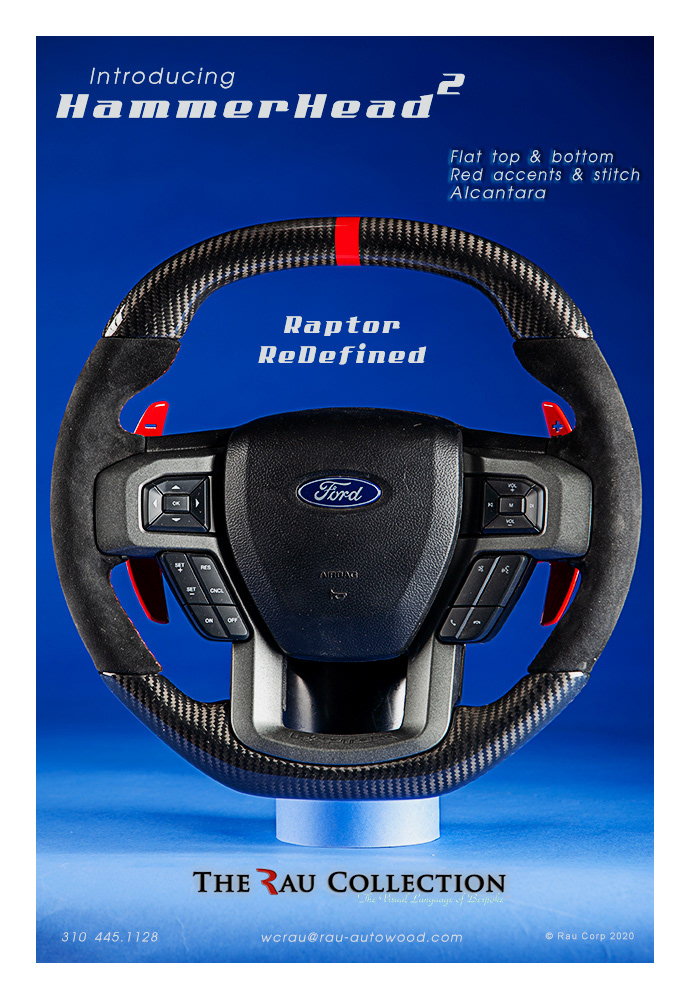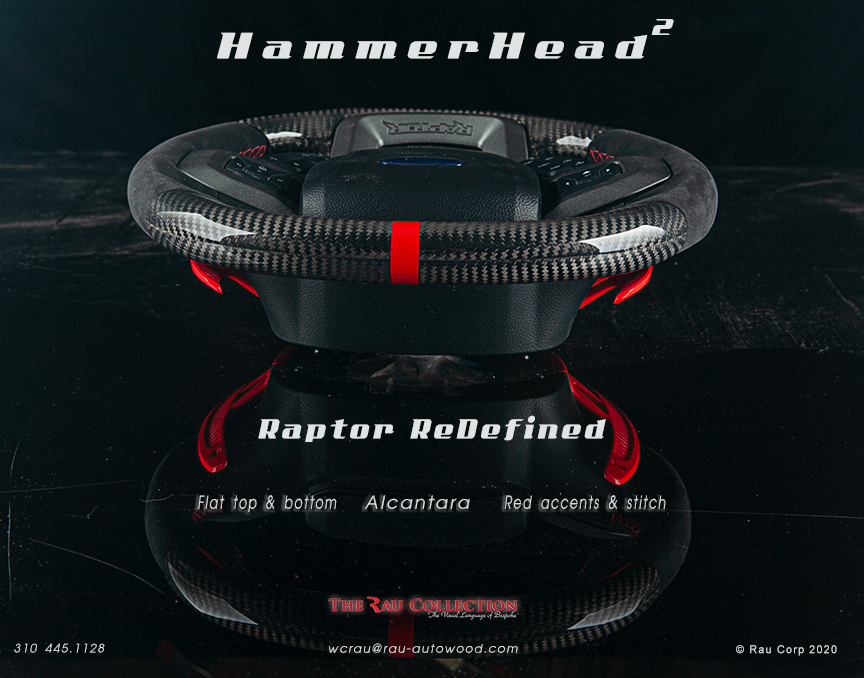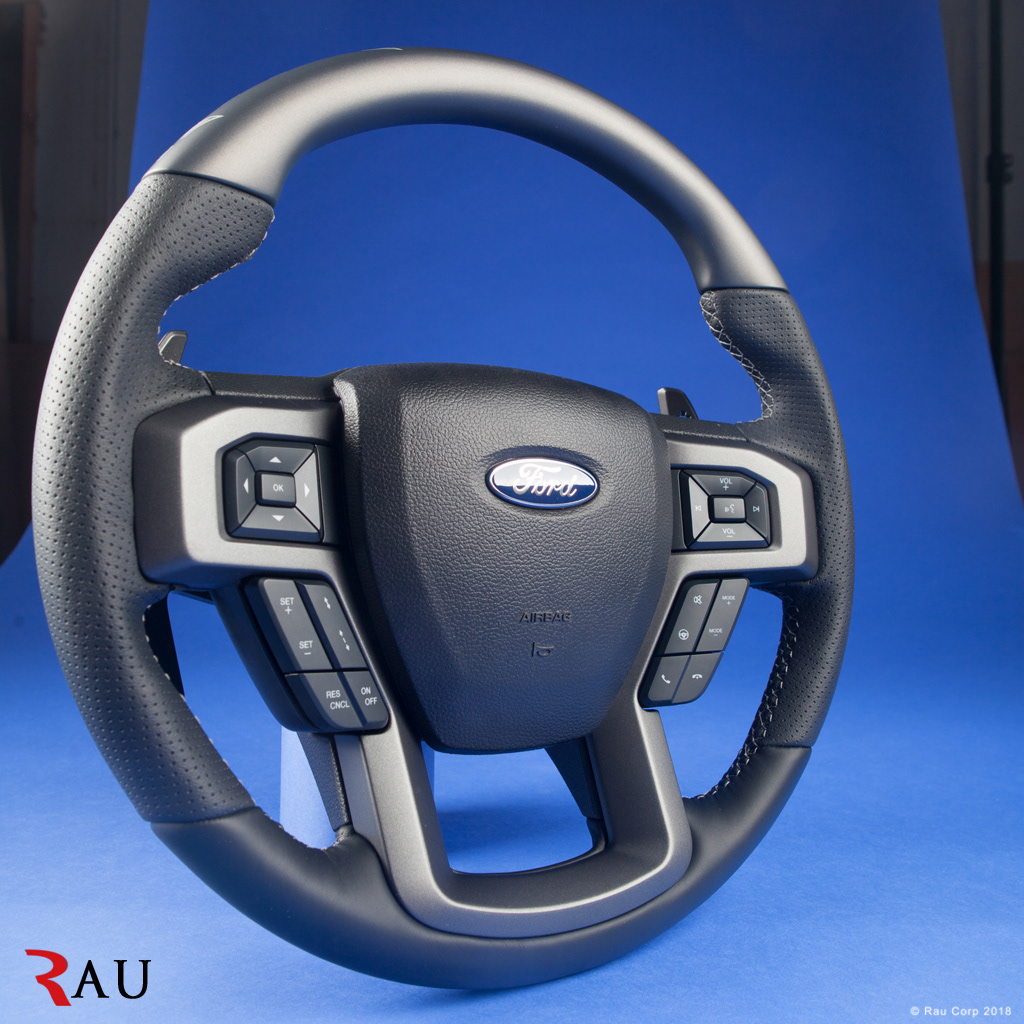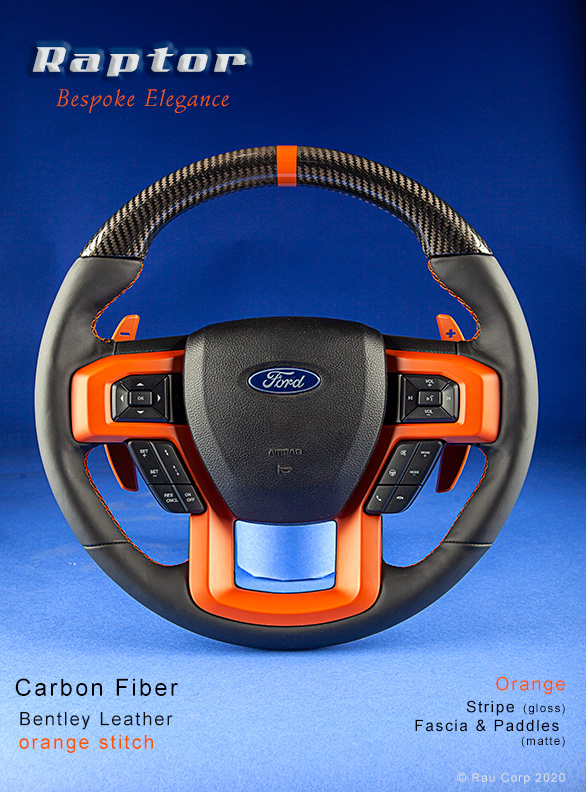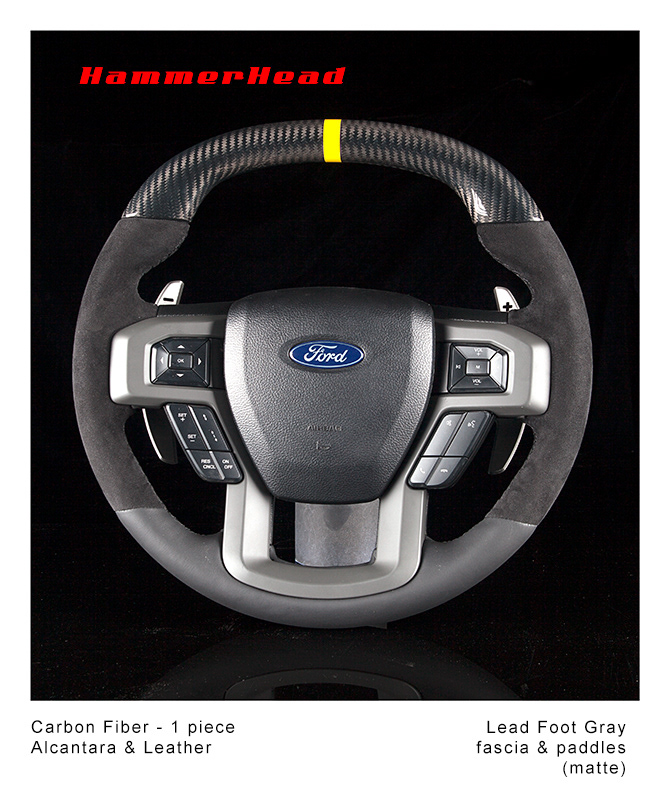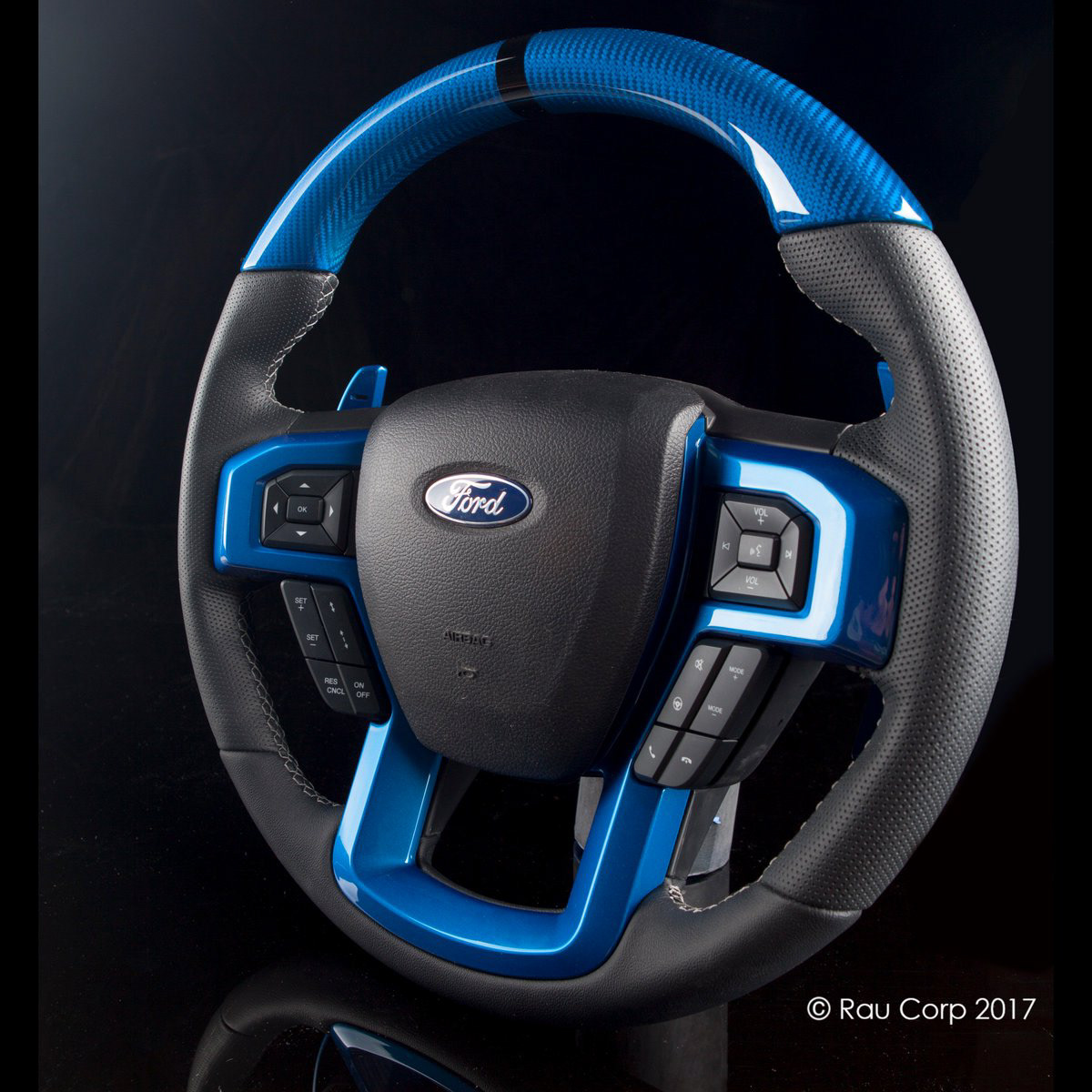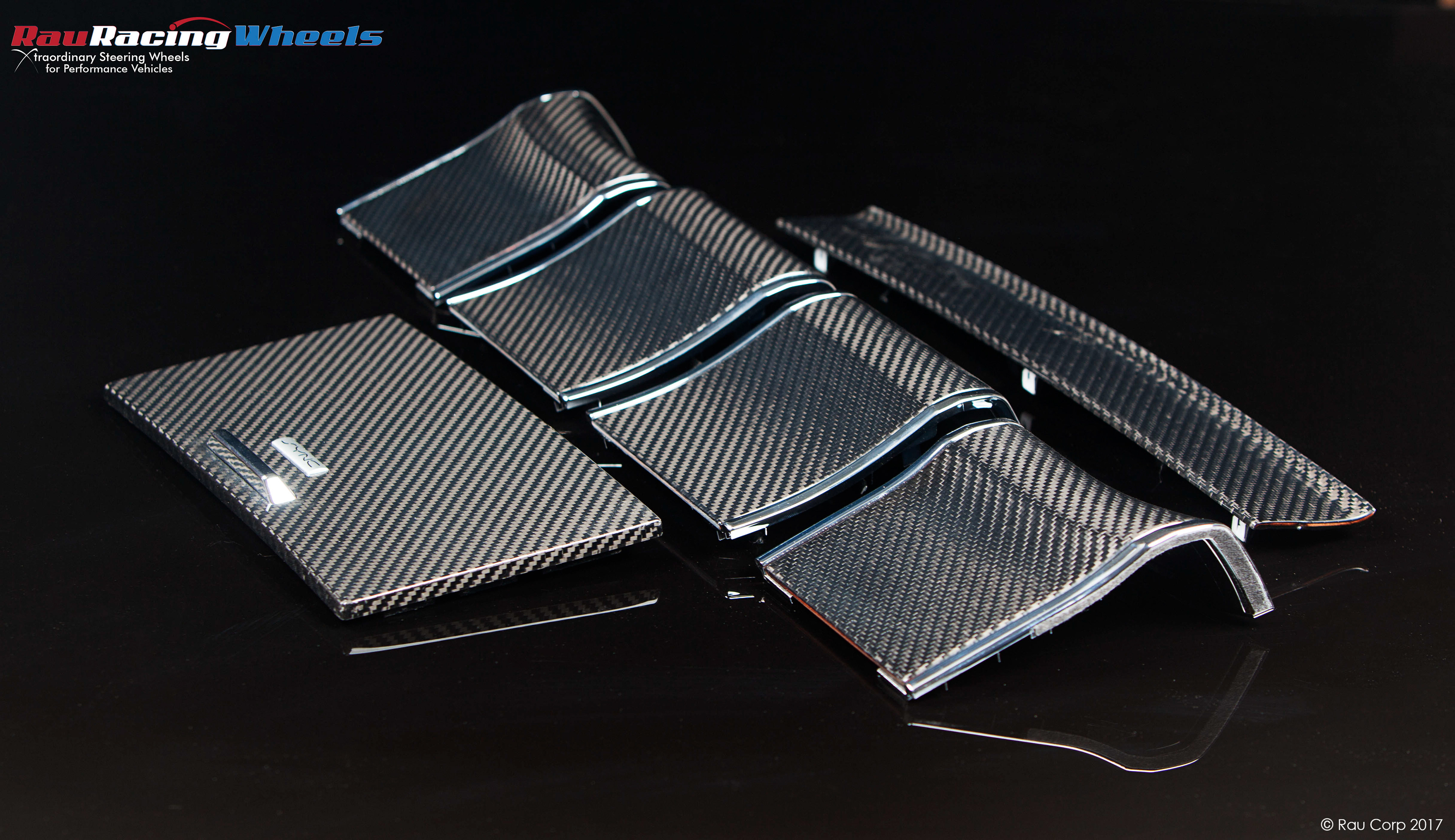 The way a Raptor steering wheel should be built -



Real

carbon fiber
Industrial epoxies
UV clear-coat to keep it beautiful

Owner-driven options:
1- piece CF or 2- piece
Gloss or matte finish
Heated leather option for 1-piece wheels
Leather/Alcantara option
Racing stripe (any color)
Colored thread
etc., etc...